28 weeks.
TWENTY EIGHT!!
Do you have any idea how much the chances of survival of a preemie go up at 28 weeks? They are fabulous.
This is one of the milestones that I feared I would not hit. 10 weeks ago I prayed, I begged the heavens that I could be pregnant for this long. That I would make it long enough to really look and feel pregnant.
And here I am. It is a blissful feeling.
Samuel is active as can be, it is such a treat to feel him being so active every day. One of my favorite things every morning and night is to lay in bed and watch him jumping around. It is priceless.
I am so grateful to have made it this far. That our little baby is alive and doing quite well-all things considered. I am grateful to be healthy and that my body is holding up so well. Though this pregnancy has definitely been a challenge in a lot of new ways, it could very easily be so much more difficult. I feel beyond blessed.
I neglected to share the big old belly last week as I hit that 27 weeks, officially in the third trimester milestone. I'm adding it, because to me there appears to be a big change from last week to this week.
27wks: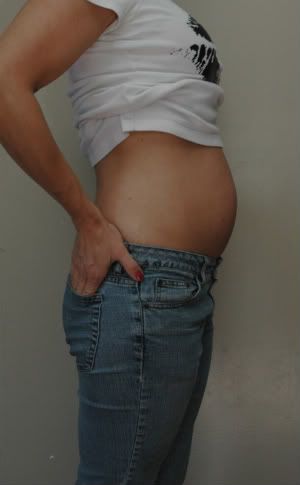 And this week, the grand and glorious 28 weeks:
Grow baby grow!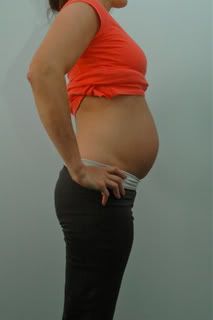 (I swear that shirt is a coral/peachy color and not the hunter orange that it appears. Yoga is great in the morning to help perk oneself up. Neon color is not.)